HOBSONS BAY Rotary ART SHOW for 2017
Presenting at the Altona RSL, 31 Sargood Street, Altona
12 October - 15 October 2017
Artist

entries please take note space is limited, size restrictions apply. Entries open September 1st and close September 22nd midnight. (no exceptions) Notification of acceptance will be within a week.

The charm of the Altona RSL is its warmth, security, food and beverages, hence our extension to Art Show opening hours, complements the Exhibition of extraordinary works of Artist from across Victoria.

For further information about being a Sponsor, attending the Hobsons Bay Art Show PreView evening in 2017 feel free to contact Therese McKenney through this site 'contact us'

Please visit the Club website www.altonarotary.com.au for more information of our club, our history, our projects and your community-be part of it, make a difference. Join the conversation and contact us.

Our Major Charities who will benefit from our fundraising efforts of the Hobsons Bay Art Show are:
Kick Start Breakfast – The Rotary Club of Altona is a proud community partner of the Altona Community Bank® branch Bendigo Bank. Together we have worked to develop and fund a Kick Start Breakfast program in Altona Schools. This program provides breakfast to school children, who may otherwise start the school day without a meal. The Kick Start program has made a difference by giving our local school students a healthy breakfast. This is turn has proved to assist educational outcomes.

Latitudes - assisting our disadvantaged youth to gain a strong connection to their community. Provide mentoring, life skills, health and well being.

Wellness Centre in the WEST - Rotary Altona supports the RoCan initiative of Yvonne Moon OAM to build a Centre of retreat and wellness in the WEST

The WHITE RIBBON Foundation - to stop domestic violence against our women

Thursday - PreView Elegant Gala Evening 12th October 6:30pm and Prize winning Artists Awards

Friday - Business Network presentation 13th October 6pm-8pm

Altona RSL, 31 Sargood Street, Altona 3018
Contact: ThereseMcKenney through this website 'Contact us"
Mobile No: not supplied
Last Years Winners
Congratulations to the Artists who have been awarded prizes at the Hobsons Bay Art Show 2016 - click here to view the award winning paintings
Stunning Location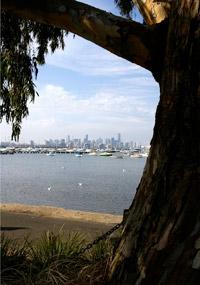 Altona RSL
31 Sargood Street
Altona Vic 3018.
Come and see a wide range and variety of work from artists across Victoria.
Previews and presales evening: Thursday, 12th October. Bookings are now available.
Sponsors
Latest News
Hobsons Bay Rotary Artshow 2017 NEW VENUE & 3days
The 2017 Hobsons Bay Art Show will be open for 3days 13 October - 15 October, 2017.
New venue Altona RSL, 31 Sargood St, Altona. Friday 10-10pm, Saturday 10-6pm, Sunday 10-4pm
PreView...
Opening Night Announced - Book Now!
To launch The Hobsons Bay Art Show, 2017, we feature a special Gala Preview and Official Opening.

Opening Night guests have the opportunity to meet the Award Winning Artists, and be the...
Location
Seaworks Maritime Museum
View Larger Map